Author of:
THERE'S NO I IN UX!
Top 10 Methodologies for UX Crossfuctional Work Flow
NO ONE IS BETTER THAN DOLPH
at creating user-focused and results-driven digital experiences!
—Sean Rad, Tinder CEO
SHORT SUMMARY
Since 1997, before Steve Jobs created the UX title in 2006, I was inspired by Disney's Michael Eisner to develop tools and methodologies that are still in use today. I'm particularly proud of the over 128 apps and 400 hundred websites I've helped create. My experience in design systems, user research, and app design would make me a great addition to any team.
Since 2019, I have been responsible for leading award-winning information distribution, SMB growth apps for Kraft-Heinz headquarters in Chicago. Lately, I have worked cross-functionally with product and development teams to integrate new customer support portals for Amazon and travel the world as an independent UX Maturity Consultant for Google. I am eager to apply my expertise to help build UX Maturity within your enterprise.
I was recently elected top UX Maturity author by TED TALK Fulton. I've currently completed a new book for Simon & Schuster, "THERE'S NO I IN UX: Top 10 Methodologies for UX Crossfuctional Work Flow" - expected 2/1/23.
​
FUN FACTS:
For the past 16 years, I've helped illustrate game characters like "GOD OF WAR" for Santa Monica Studio (see CHARACTERS on the website). New York Art Magazine said, as a photorealistic illustrator and UI Designer... "Dolph is Good, really...really good!" After that article, I was sought after by SONY & The Famous Group to work on the UX & UI of PlayStation directly interfacing with new CEO Kenichiro Yoshida
I am excited to help enhance your team's already excellent work and provide your company TOP-QUALITY UX KNOW-HOW!
​
SKILLS
• Expert in user interface design patterns and standard UCD methodologies
• Expert execution of ERM: Empirical Research Methods
• Expert and often consultant for: Sketch, InVision Studio, Axure, Craft, Proto.io, Adobe XD, plus ENTIRE ADOBE SUITE, Marvel, Figma. Also, WCAG or Web Content Accessibility Guidelines
• Strong conceptualization ability, strong visual communication ability, drawing skills, Adobe Master Level, and an accomplished
photorealism illustrator
• Excellent written and verbal communication skills; meticulous attention to detail; strong organizational skills
• Excellent knowledge of user-centered design methodologies, usability principles and techniques
• Fluency in best practices for web-based information architecture and design, as well as strong knowledge of usability principles and
techniques
• Highly self-motivated and self-driven problem solver with strong analytical skills and attention to detail
• Excellent written and verbal communication skills, interpersonal skills, management skills with a strong attention to detail
• Expert ability to manage small and large teams of UX professionals, developers and creatives in order to complete the product development of creative digital &interactive content, e-commerce sites, user experience (UX) assets, Direct Response on-line and print assets, catalogs, websites, email marketing, branding & identity assets, logos, graphic design, advertising, photo-shoots for products & high-end fashion, and over 128 apps.
• Able to create: Interactive Prototypes • Wire-framing • Journey Mapping • UX Strategy & Process • User Interface Design • Visual Design • Mock-ups &Comps • Visual Style Guides • Usability Tests • User Testing • Usability Studies • Lean UX • Agile & SCRUM Methodologies.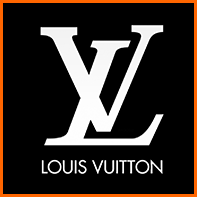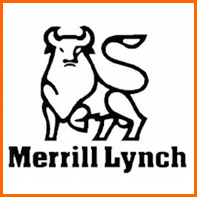 FEEL FREE TO CONTACT ME FOR FUTURE WORK AND PARTNERSHIPS